Twickenham Pool Site surroundings - the Embankment from the Eel Pie bridge, 30/10/04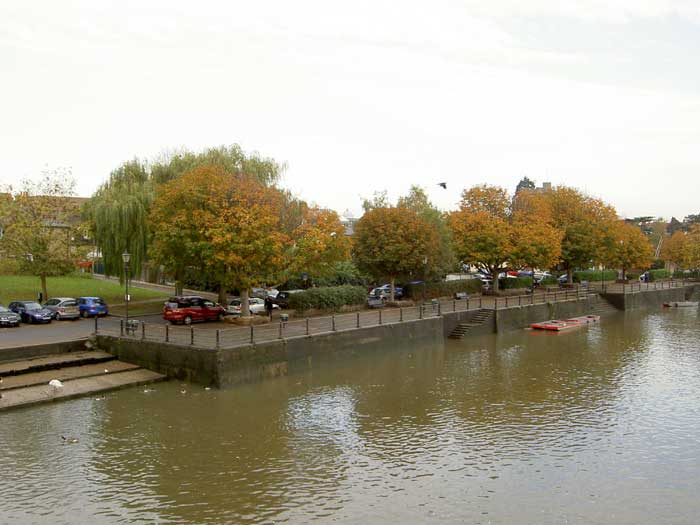 Twickenham pool site surroundings: the Embankment, just downstream from the swimming pool. The draw dock
where the swans, geese and ducks gather is on the left. The church is behind the trees to the right, and the
Barmy Arms is hidden in the foliage behind the moored fishing punts. The paved areas flood at high tide.
© Twickenham Riverside website
---
<< Back to the poolsite gallery
<< Back to the Riverside Home Page