Twickenham Pool Site surroundings - upstream from the Eel Pie bridge, 30/10/04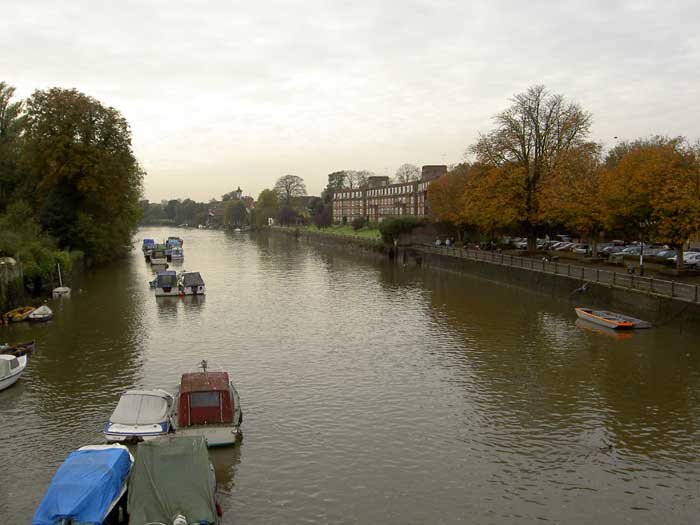 Twickenham pool site surroundings: the view upstream from the bridge to Eel Pie Island. Radnor Gardens is in the
far distance and the block of flats is Thames Eyot. The nature reserve at the end of the island is on the left.
© Twickenham Riverside website
---
<< Back to the poolsite gallery
<< Back to the Riverside Home Page