Twickenham Pool Site - the service road, looking towards Water Lane, 02/11/04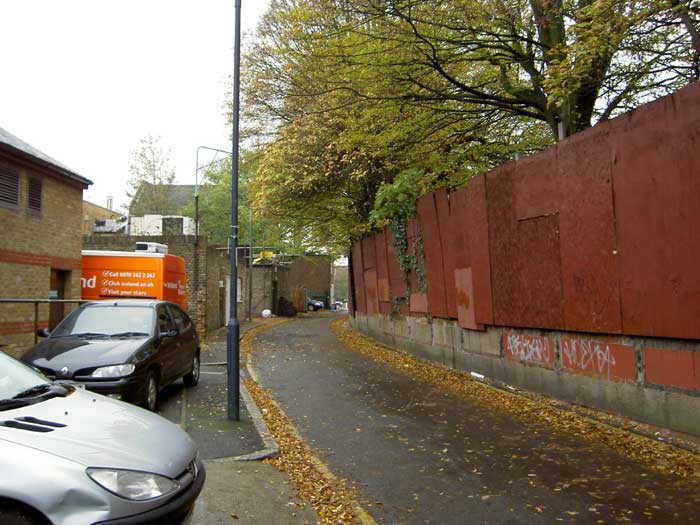 The service road from behind Iceland, at the north west corner of the site, looking towards Water Lane. The tall
building in the distance is Queen's Hall, which was the Twickenham council offices before Twickenham was
amalgamated with Richmond. It is now used by the Busen karate club.

The swimming pool itself is behind the brown fence on the right.
© Twickenham Riverside website
---
<< Back to the poolsite gallery
<< Back to the Riverside Home Page